A PEDIATRIC CHIROPRACTOR YOU CAN TRUST
When it comes to your child's health, it's only natural to want the best care available. Pediatric chiropractic care is gaining recognition as a safe and effective approach to promote the overall health and well-being of children. Roland Park Chiropractic in Baltimore offers exceptional pediatric chiropractic care with a gentle touch.

Pediatric Chiropractic Care
Our pediatric chiropractic care is designed to help children of all ages achieve optimal health and wellness. We understand that children's bodies are still developing and their needs are different from adults. Our pediatric chiropractors use gentle adjustments and techniques that are safe for children of all ages. We can help with a variety of conditions such as growing pains, colic, ear infections, and asthma. Pediatric chiropractic care can also help improve children's posture, alignment, and overall well-being.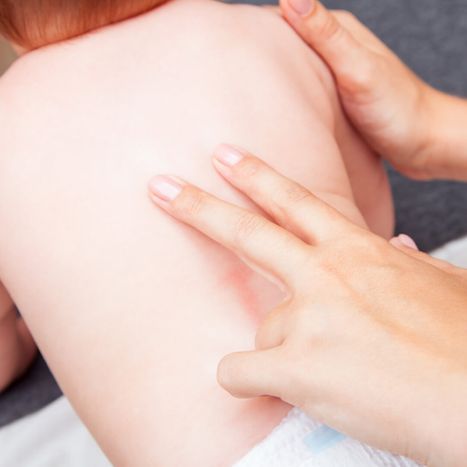 Supports Healthy Development
The early years of a child's life are crucial for their physical and neurological development. Pediatric chiropractic care focuses on maintaining optimal spinal alignment, which promotes healthy nervous system function. When the spine is properly aligned, it allows for optimal communication between the brain and the rest of the body, supporting healthy growth and development.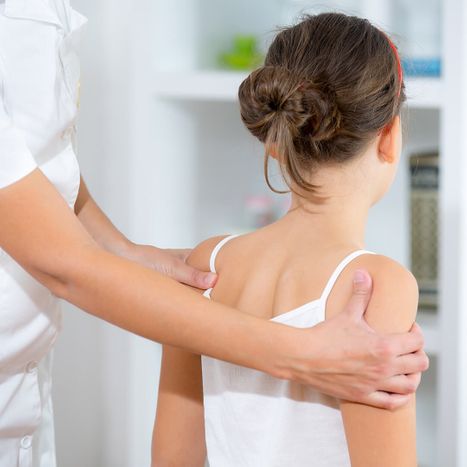 Promotes Optimal Posture and Balance
Children are constantly growing and adapting to new physical challenges. Maintaining proper posture and balance is essential for their musculoskeletal health. Pediatric chiropractic care at our Baltimore clinic can help correct any imbalances or misalignments caused by falls, sports injuries, or poor posture habits. By promoting optimal alignment, chiropractic adjustments can prevent future issues and support a healthy musculoskeletal system.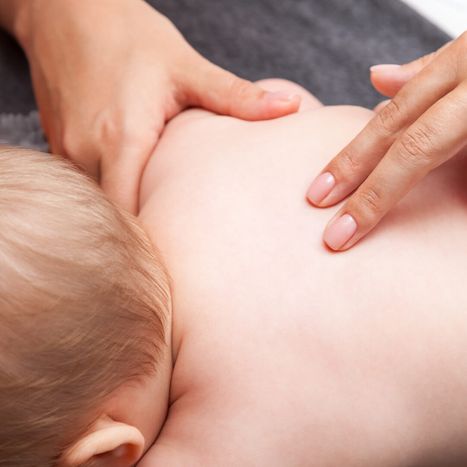 Certified by the Academy Council on Chiropractic Pediatrics (CACCP)
Our pediatric chiropractors are certified by the Academy Council on Chiropractic Pediatrics (CACCP). This requires extensive training and study for the best chiropractic care and techniques for infants and children. You can rest assured that your child will be in good hands at our Baltimore chiropractic clinic.
Contact Us Today
Our chiropractic clinic is conveniently located in Baltimore and offers flexible scheduling to accommodate the busy schedules of our patients. We are committed to making it easy for you and your family to receive the care you need. If you're looking for a trusted pediatric chiropractor in Baltimore, we encourage you to contact us to schedule an appointment. Our team of experienced chiropractors will work with you to help you achieve optimal health and wellness for you and your family. Call today!

Dr. Laub is amazing! I started going to her because of chronic, daily headaches I had for years. It took a few weeks (I was a mess!) of weekly appointments but they're gone!!! I've continued seeing her regularly for back and neck issues. She is incredibly thorough and extremely knowledgeable. She really gets to the root of a problem and gets you up and going. Highly recommend!!
Lisa S.

Dr. Silke is amazing! She is equal parts talented and thoughtful, and she provides collaborative care unlike any experience I've had with a doctor. I came to her with devastating foot pain—I was shopping for a wheelchair. Silke worked on my feet and came to understand the complex source of my injury, which not one of many, many doctors had identified. AND SHE FIXED IT. My feet are significantly improved, something I had long felt hopeless about. I could not recommend Roland Park Chiropractic more emphatically.
Alex S.

I'm so happy to have found Roland Park chiropractic, Dr Silka Laub! She is so thorough and spends a lot of time with you, which I've never experienced that with a chiropractor. I came in with shooting pains down my legs and they disappeared after her treatment. I like that she includes soft tissue work and cranial sacral with her adjustments so they have more chance of staying that way!
Robyn J.